Part-time Summer Jobs (June-July-August)
We're hiring 2016 Team members. Call us at 540-672-2542 or send an email to debbie@naturalcapital.us.
StreamSweepers is looking for young adults, 18 years of age, to provide eco-assessment and stream cleaning services in Orange, Greene, Madison, Culpeper, Rappahannock and Spotsylvania Counties on the Rapidan, Robinson and Hughes Rivers during June, July and August.
Employees will receive paid training in eco-assessment protocol, basic field first aid, GPS data entry, mapping skills and business entrepreneurship.
Must have own transportation and be comfortable in and around moving water and enjoy outdoor challenges. Previous canoe/kayak/boating experience a plus. Looking for prompt and team oriented individuals.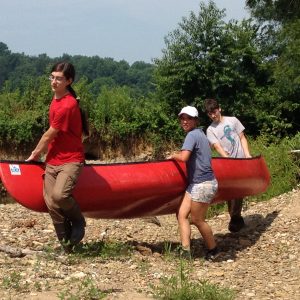 Please send an email detailing your interest and qualifications to be part of one of the toughest and most rewarding jobs around.
Contact: Debbie Manzari, StreamSweepers Program Manager debbie@naturalcapital.us  540-672-2542