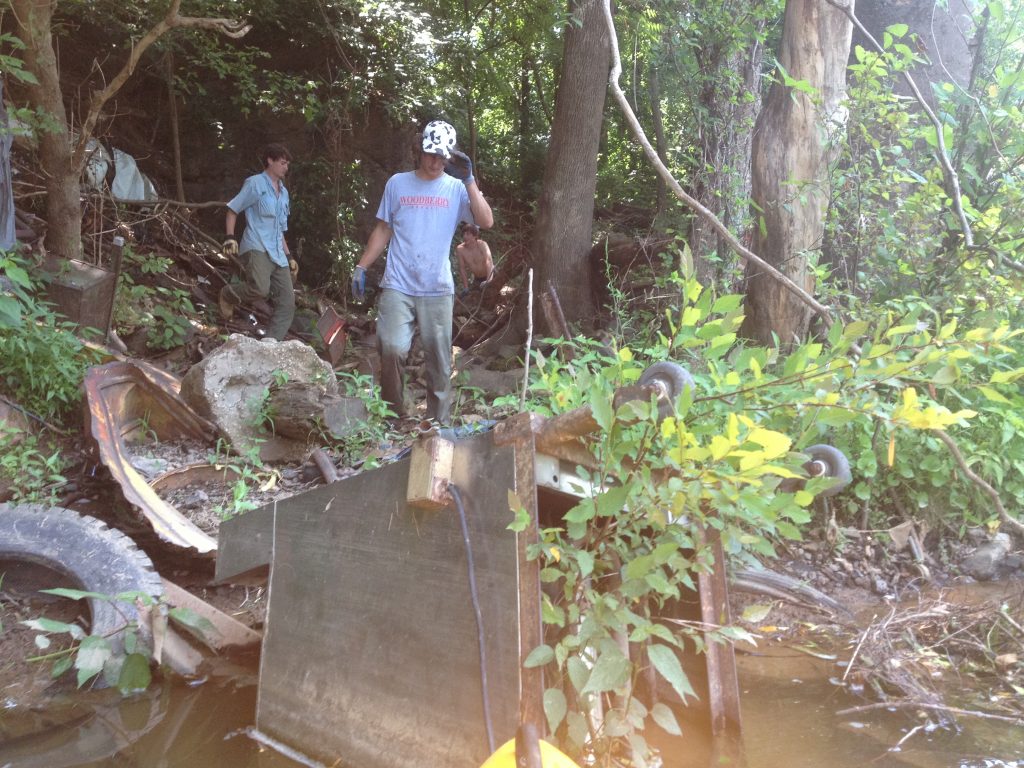 StreamSweepers is a not for profit river maintenance and restoration service, staffed by young adults from Central Virginia.  StreamSweepers assess the ecological health of  rivers in the Piedmont portion of the state and remove small to large trash items from the river bed and banks. This website has been created as a way for supporting riverside landowners and watershed supporters to keep up with StreamSweepers work and published reports.
Additional parcel specific information and analyses, not available to the general public, is available to riverside landowners and watershed supporters.
Contact the Center at 540-672-2540 or at info@naturalcapital.us or find us on the web for more information.